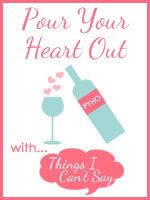 Stepping out of the bathroom with a huge grin on your face because YOU ARE PREGNANT, you aren't thinking about the challenges that are going to come along with those 2 beautiful pink lines.
I can still remember walking out of the bathroom and my husband being on the phone with his dad and me smiling holding up the test.  I just was imagining all the cute little baby clothes, and baby feet, and first steps and tickles and giggles.  What I wasn't thinking about was the challenges that would arise.
What I wasn't thinking about was that one day while at the park my son was going to be called gay, because he had to encounter heartless children that unfortunately are not being raised with any morals what so ever.
My innocent, little son because he told a kid "Nice bike" is deemed "gay".  My son knows what being gay is, because he has a gay aunt.  My son knows what being gay is, because this isn't the first time he's been called a derogatory name like this by a child who unfortunately is being raised by parents who have no grounds to even be able to have a child.
I as an adult can understand why children act like this.  I can comprehend the fact that this is what they are being raised around.  But my almost 9 year old son cannot.  His sweet little soul asked me, "Why would they call me that?  I'm not gay." All I can say to my son is…
"You are going to go through your life encountering people who are nasty, people who have a very hateful outlook on this world and towards people.  You are going to have many people attack you as a person because you have morals, you know what's right and what's wrong and you care about other people.  Instead of feeling hurt inside over these words that are crushing, I think it's a wonderful opportunity to pray that whatever it is that's hurting these people in their lives that they find peace.  Pray that they will soften their hearts and stop lashing out on the world for their own miseries.
No matter what, always know that if you can keep yourself composed and never stoop down to their level and always just wish the best among all of those around you, especially those who hurt you, you will be extremely blessed for this.  I promise that instead of feeling bad inside, you will feel good inside.  You'll feel like you gave that person something they don't have, and something they probably never were blessed with."
As a mom this hurts.  I don't ever want my children to feel the hurt that can come with other children's anger and hatred towards the world…. Or should I say their parent's anger and hatred shining through them?