Today I'm posting over at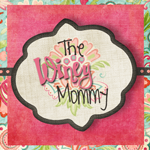 If you haven't checked out Chelle ~ you MUST! She is one of my absolute favorite bloggers! Head over and check her out, read my words and offer her some MAJOR LOVE because her wonderful husband just left yesterday for the next 6 months to risk his life for our freedom. I'm so thankful for soldiers like her Leo that are out there for our country and freedom. I hope that you enjoy Chelle's blog!!
If you're coming over here from Chelle's welcome to Enchanting Havoc!! I hope you enjoy your look around and leave a comment so I can come and check your blog out…. maybe we can find a beautiful friendship like I've found with Chelle and so many other wonderful bloggers!!
I'm skipping out on Just a Motivating Monday this week since I'm over at Chelle's with some heart felt words

But if you have some motivating/inspiring post that you'd like to link up this week please do!!