Oh my most favorite day of the week ever!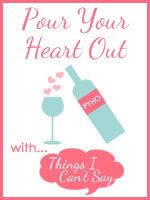 You think that your life feels complete and that there is nothing missing until the birth of your new child. I'm 26 weeks and 2 day pregnant.
I have fears inside of me that I had with Ella.
Fears that I know will vanish the moment I look into this baby girl's eyes.
Fears that there's no way I could love this baby as much as I love my other two children.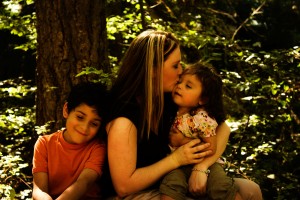 The love for your children is something that is so big, so powerful, and so incomprehensible, that you can't imagine it for even a second. As much as I know that I love this little flipper in my stomach I can't fathom loving anything or anybody as gut wrenchingly much as I love Jayden and Ella.
But you know what, I felt this exact same way when I was pregnant with Ella. I had fears of not loving her as much as I loved Jayden, because how in the world could I ever love anything as much as I love Jayden? The minute I looked into Ella's eyes, she had my heart. This is something that I have to keep reminding myself. As fearful as I might be that there's a chance I won't love this baby…. It's only a fear and I know that she'll capture my heart the same way Jayden and Ella both did.
I'm starting to get anxious and excited about the arrival of the new baby. It's hard to believe that in a few short months our life is going to be extremely changing. There's going to be a little, teeny, tiny baby that's our's. It's so surreal.