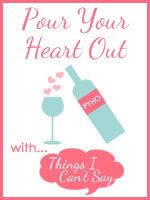 Sunday I posted on my blog my frustrations with the social relms of public school and poured my heart out about how I was considering homeschooling.
I received amazing feedback from some amazing mamas that I can't wait to learn more from.
Our hearts are set, the paperwork for Connections Academy is filled out….
We are choosing to homeschool Jayden.
This is a whole new adventure that I'm scared to the very bone about, but I know that God wouldn't put it so strongly in both my heart and Gino's heart if it wasn't the best thing we could be doing for our son.
I never thought I'd be here, even a week ago homeschool really never even entered my mind.  At first the idea almost made me feel a little depressed.  It's a huge change, and change and I don't mix well together.  Change and Jayden mixes even worse.  The more I've contemplated this decision, and the more advice I've received from others who have been in my shoes exactly, the more I feel this amazing peace over my heart in regards to this.
The mama bear inside of me just can't sit by while my son is mistreated.  The mama bear in me can't settle for anything less than Jayden deserves.  I'm telling you, I never ONCE considered homeschool.  In my mind you just send your kids off to school and hope they turn out okay.  But I don't want to hope anymore, I want to ensure.  I want to build my children's character the way I want to, not the way society does.  I want my children's examples to be from Gino and I, not other children at school who have horrible examples at home.
I want to set my son up for success in life.
I want to see his glowing smile as he learns something new.
I want him to learn more than just math facts and basics, I want him to learn from the world that's in our hands.
As scared as I am inside, we're doing this.  We're diving head first and we're going to open a whole new chapter in our lives.  A chapter than I know will one of the best chapters in our life, because Jayden and I will be learning and growing together.
Prior posts that lead up to this: