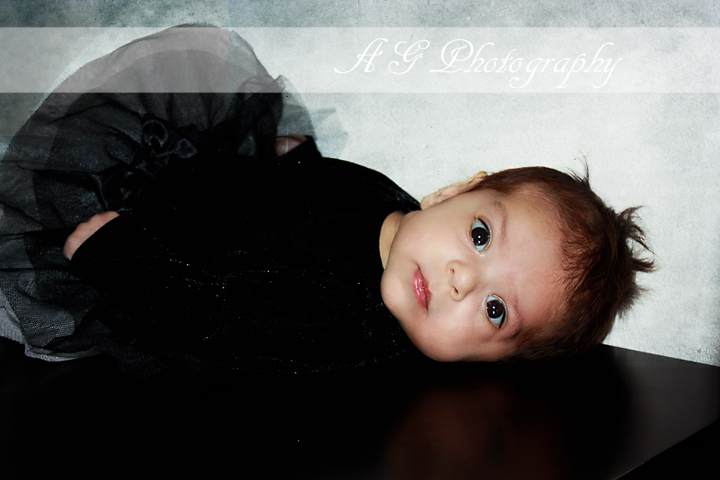 Today my precious grouchy pants is 2 months old.
It's so amazing to see differences in your children's personalities even at a VERY early age.
Aliyah is definitely my grouchiest baby yet.
Don't get me wrong, she's an absolute joy to be around…. but she's grouchy! She'd rather put on her angry face than smile.
We even call her Rumple Grumpy Pants at times…….
OH but let me tell you…. her smile will warm you to the very core!