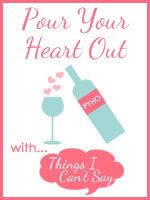 I really wasn't in the mood to blog about yesterday.  Not because I didn't have 110 million emotions flowing through me, but because I just didn't have the words.
One question that I know gets asked a lot in people's lives is "Where do you see yourself in five years from now?"  Had you asked me this question 5 years and 2 days ago I would tell you that I wouldn't be where I'm at right now.  I had dreams, I had plans and 5 years and 1 day ago on September 5, 2011 my baby died.  She left me and went to heaven.  The plans that I had changed, and changed real quick.
Yesterday we sent our annual balloons to heaven and I held Ella in my arms as we watched them float up into the sky.  She asked me, "Where is Mya, Mommy?"  How do you explain to a 4 year old little girl that her sister died so that she can live her life with us?  As we watched the balloons float into the sky I told her the story of Mya.  I told her the story of how not only do I now have a baby girl waiting for me in heaven, but I have a beautiful, perfect, amazing little girl living with me right here on earth…. thanks to Mya.
I've gone through my healing process and I'm okay.  But I love her, and I miss her, and this is something that will never change.