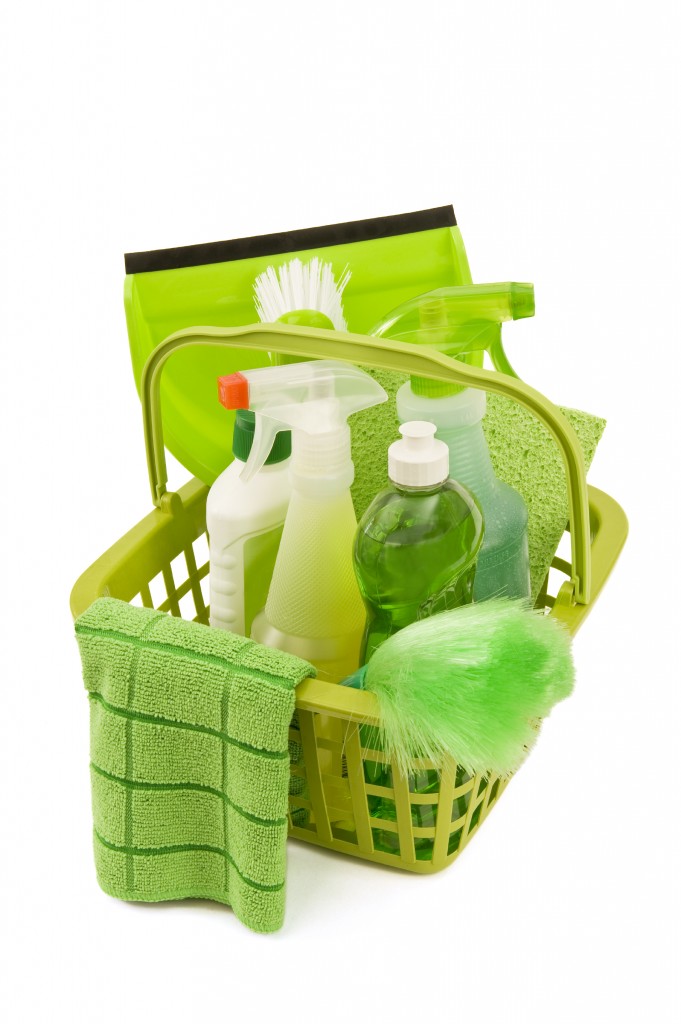 There was a time when I new NOTHING about the harmful effects that cleaners can cause us.  It's just the way life was…. you bought cleaner, and it cleaned your home and you didn't think twice about the long term effects that these cleaners were doing to your health and your childrens' health.
THEN
I moved in next door to my friend Miss Celeste….. she traumatized me!  She spent hours on blogs and online learning about the horrible things that cleaners can do to your health, and the biggest concern of this to me was CAUSES CANCER.  I don't know about you, but I'd rather not contribute to the things that can cause cancer to not only me, but to my children as well – I'm pretty sure our environment alone is doing an excellent job of this all by itself.  So, I've really started changing things that I do in my home – today I'm going to teach you a few different ways you can make safe, chemical free, disinfecting cleaners at home…. with of course doTERRA!!  There are MANY other recipes out there for home cleaning with doTERRA – I'm just sharing right now the basics that you can be using for your everyday needs.
Countertop/ Sink Cleaner:
 Mix 10 drops of Citrus Bliss Oil Blend or Wild Orange Oil with distilled water in a 4 oz glass spray bottle
You MUST shake before each use.  Oil and water will separate from each other.
OR
Put 3-5 drops of your favorite citrus oil on a damp towel & use to wipe down counters.
 
The above cleaner is my absolute most favorite cleaner ever.  It makes my kitchen smell so uplifting and citrus bliss is an oil that disinfects surfaces!!
All-Purpose Cleaner:
In a 4 oz glass spray bottle, mix equal amounts of vinegar and distilled water with 10 drops of On Guard Oil Blend 
You MUST shake before each use.
Floor Cleaner:
1 gallon of hot water 
2 tablespoons liquid castile soap 
15 drops Wild Orange Oil 
8 drops Lemon Oil
You can also just add about 10+ drops of your favorite oil to a sink full of water for a floor cleaner, but the above is my favorite!!
TOILET CLEANER:
1/2 cup of baking soda
10 drops of Melaleuca Oil
1/4 cup of vinegar
 Put this directly in the bowl and then scrub it after you notice is reacting with each other.
Mold/Mildew Cleaner:
 In a 4 oz glass spray bottle, mix white distilled vinegar or hydrogen peroxide with double the amount of water.
Add 2 drops of Lemon Oil
3 drops of Melaleuca Oil
1 drops of Clove Oil – I actually us On Guard instead of Clove Oil
Shake, Spray and leave on for 30 minutes before rinsing
Glass Cleaner:
In a 4 oz glass spray bottle, mix equal parts of vinegar and distilled water with 8 drops of Citrus Bliss Oil Blend or your favorite citrus oil.
If you're looking for a different cleaning solution that I haven't listed here, feel free to email me and let me know what it is that you would like help with.  I have so many that I didn't even list here and would love to share them with you.  It also is pretty important to have these cleaners in a glass spray bottle – reason why is these cleaners are SO great that they don't like plastics very much – I currently am using my plastic spray bottle, but will be purchasing glass ones soon!!
Just imagine how nice it will be to go from your cleaning cabinet looking like this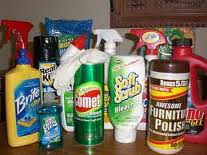 TO THIS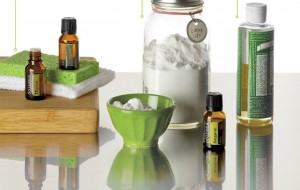 YOU CAN GET YOUR OILS {HERE}
YOU CAN {CONTACT ME} TO FIND OUT HOW YOU CAN GET OILS AT WHOLESALE COSTS