The main thing that I've noticed with using doTERRA oils this past year and a half is how my household isn't sick.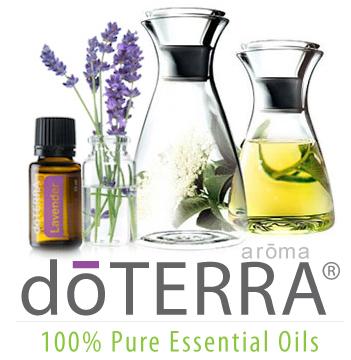 Before doTERRA we seriously were ALWAYS SICK! We have this beautiful collection of oils, and we use them…. we use them A LOT! We've been fortunate to not have to use them for many illnesses, but I know that it's because of my oils that our immune systems are so strong and we've done so well.
Last weekend I was presented with an opportunity to put my trust into my oils and fight something that sends people running for antibiotics….MASTITIS! My story was so amazing I need to share it with others so they know what to do to get rid of it FAST and naturally.
I started realizing after about an hour of being completely engorged without relief after feeding and a bruised feeling that I might possibly be seeing the signs of mastitis. I jumped on the computer and started to googling symptoms of mastitis when the body aches started and the redness on my breast started appearing, and my breast was HOT to the touch. It was official….according to Dr. Google I had mastitis.
Through all of my googling and reading at Everything Essential I had a game plan in place. Here is EXACTLY what I did:
5:30pm on Saturday was my first topical & internal application:
Every hour topically (I had an alarm set in my phone to remind me):
2 drops each of Frankincence, On Guard, Basil, Lavender & Citrus Bliss
Every 2 hours in a capsule (I had another alarm set in my phone to remind me):
3 drops each of Frankincense & On Guard
By 12:30pm I had applied my last topical application and had taken my last capsule. I looked at my husband and said…. my body aches are gone and I'm feeling a lot better. 7 hours later.
Let me tell you… that 7 hours was not enjoyable. In order for me to feel somewhat okay I had to be laying in a hot bath with oils (Deep Blue, Frankincense, Lavender & Aromatouch).
I went to bed after that last application and fell asleep…. and I slept all night long. I woke up the next morning and layed there trying to feel exactly how I felt – my body wasn't achy… my breast still felt slightly bruised and still had a redness to it, but nothing like before. I felt SO much better. It was like I was a new person compared to how I felt the day before.
I continued the oils through that day – topically every couple of hours, and internally once in the morning, once in the afternoon and once in the evening. I never went back to feeling horrible, and by that night the redness and bruised feeling was completely gone.
My mastitis was gone… GONE!
During my research on mastitis I had come across a forum and a girl was giving advice to another girl and saying that once she started antibiotics when she had mastitis she started feeling better about 48 hours after starting the antibiotics and all symptoms were completely gone about 5 days after.
7 hours of feeling better versus 48 hours.
24 hours of all symptoms completely gone versus 5 days.
I avoided a doctor, a co-pay, buying an antibiotic, and a lot of time and headache….and I was able to not have to be miserable for a ridiculously long time. Most importantly, I was able to be empowered to take care of myself. I'll tell you what, when you are fighting an ailment with oils it's not going to be an every 12 hour application like most antibiotics are. You're going to have to apply a small amount much more frequently, and you're going to have to be consistent. I knew that it was either I set alarms to be on it, or I was looking at ending up at the doctors with how horrible mastitis can be. I kept thinking about how my baby could end up with thrush if I went on antibiotics and how I KNEW that these oils are powerful and WILL do what they are supposed to do….
and they did.
By the end of last Sunday I felt a little more blessed than normal to have these oils in my life. We've done a great a job at preventing illnesses in our home, and since I haven't gotten sick since using the oils, being able to personally feel how these oils can go in and attack something like this and really make you just feel 100% better so quickly is amazing.
If you want to learn more about doTERRA oils you can read my jam packed information page {HERE}