Sometimes the unthinkable in life happens.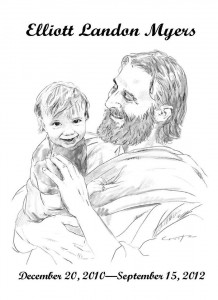 This happened recently to a very dear friend of mine's sister.  She lost her baby boy in a very tragic accident only 2 short months of her husband had a very horrible accident at work leaving him paralyzed.
When you hear of stories like these you rush to your children and squeeze them tight.  As a parent this is a very unfathomable thing – I just can't even begin to imagine what emotional heartache they are going through.
The financial burden from her husband's accident has now been intensified with funeral costs of having to bury their baby boy

 I wanted to help in any way that I could, so I have contacted some of the best of the best indie authors who I love and adore so much to see if they would like to donate a signed book for a raffle that I'm going to hold.
To win ALL of these signed books you can purchase a spot in the raffle that will take place on Sunday, September 30, 2012:
1 Entry: $5.00
3 Entries: $10.00
5 Entries: $20.00
THE DONATE BUTTON IS AT THE END OF THIS POST
I want to thank all of the authors who are donating books to help this family out.  My heart is just absolutely crushed for them, and your generosity means the world to me and will to them as well.
You can see sweet Elliot's memorial facebook page here https://www.facebook.com/ElloitLandon